Prof. Narsi Ram Bishnoi

[ Vice Chancellor ]
I, as the Vice Chancellor of Guru Jambheshwar University of Science and Technology (Hisar), am highly glad to welcome all potential recruiters to this rst State Technical University of Haryana, which was established in 1995. After completion of golden 27 Years of academic excellence, University enjoys a number of accolades like three times consecutive NAAC 'A' Grade accreditation since 2002, grant of graded autonomy by UGC placing this university in category II University, NBA Accreditation to CSE, ECE & ME programs, 27th NIRF-2021 Ranking of its Pharmacy Department and 88th NIRF-2021 Ranking as a whole and 13th rank in Best Technical University category by India Today-MDRA in 2020 and All India 25th Rank out of 63 Institutions selected from India in World Ranking by "Times Higher Education (THE)" and many more.
All this has been possible due to its state of the art infrastructure with special mention of Magnicent auditorium, Newly built computer centre, Innovation & Incubation Centre, peaceful corporate life, devoted teaching and non-teaching staff and student friendly environment. The academic curriculum is revised from time to time based on latest trends to ensure that our students are industry ready. Our focus has constantly been to ensure that the students get a mix of both strong fundamentals and corporate exposure through dedicated sessions with eminent personalities from diverse sectors. The academic rigor, multitude of activities and extensive industry interface has endowed the students with essential industry acumen, decision making skills and necessary aptitude required by industries. The alumni of GJUS&T have proven their mettle and earned respectable positions in various industries.
With this background, I invite you and your esteemed organization to visit to our campus, interact with students and be part of campus engagement process. We look forward towards building a sustainable relationship with your esteemed organization and achieving your recruitment objectives. I appreciate the Training & Placement Ofce for its untiring efforts and wish the students all the best for the placement in this session.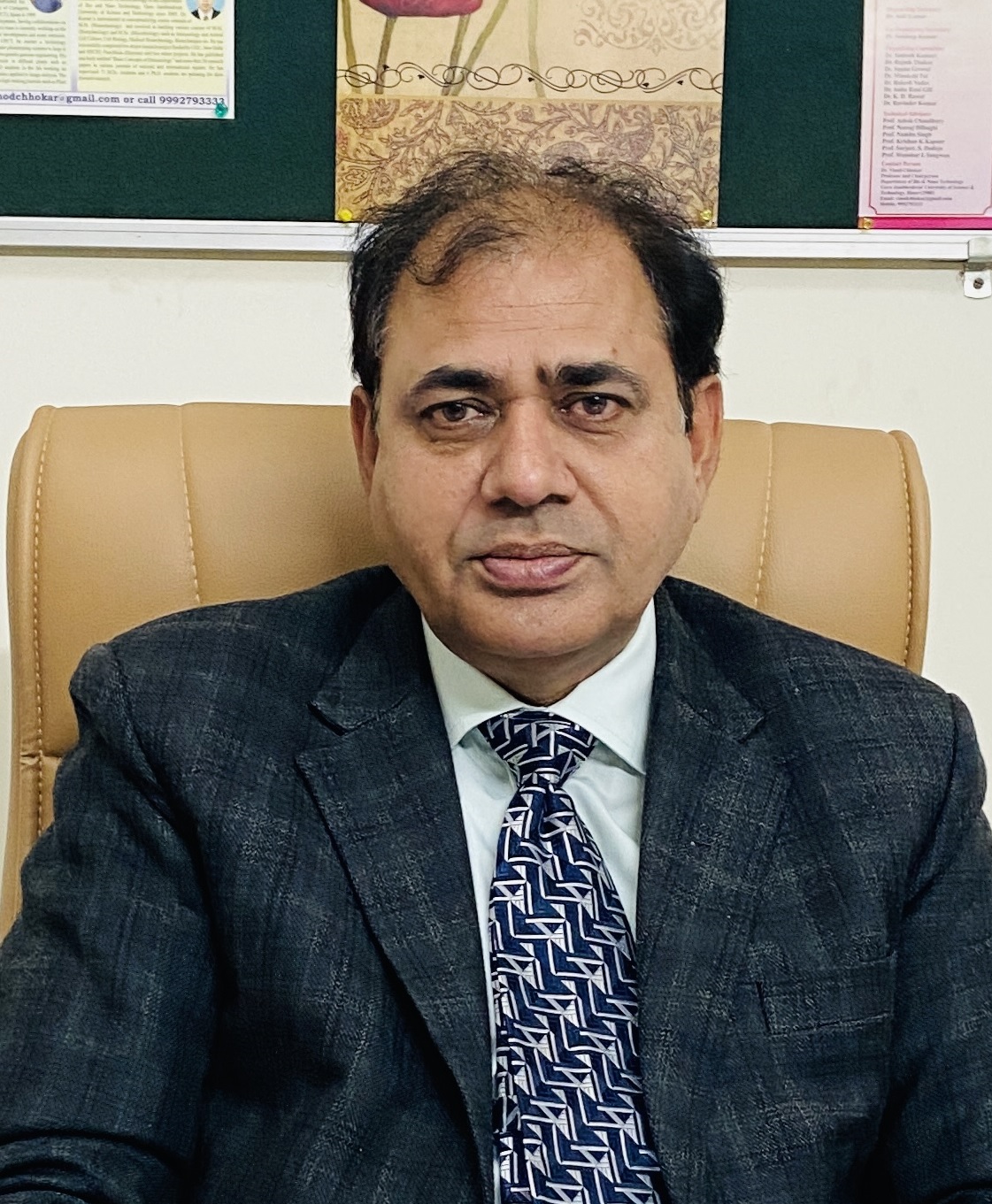 Prof. Vinod Chhokar

[Registrar, GJUS&T]
Guru Jambheshwar University of Science and Technology, Hisar has been established with the mandate to transform and redefine the face of technical and management education. Thereby culminating into a confluence of thought, knowledge and practice to facilitate the broadest development of the young minds & individuals. Our aim is to produce managers, engineers and scientists, who are technically sound, professionally proficient, globally competitive and socially relevant. To make this dream true, our T&P Cell has been striving to work on Employment as well as Employability of the students by numerous activities and initiatives.
I appreciate the untiring work done by Training and planning department to garnish the future of GJUS&T students. The department not only focuses on student's future by placing them in the best possible companies, but also nurtures the abilities in students for overall personality development. I am sure students' future is safe in the hands of Training and Placement department. I wish them all the best for their future endeavor.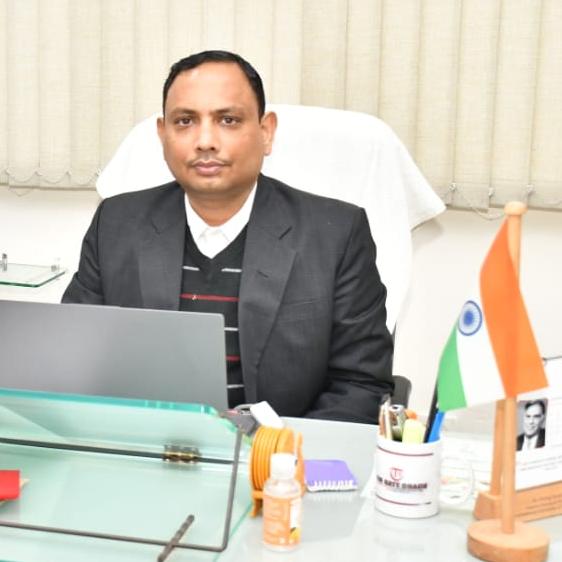 Pratap Singh Malik

Director, T&P Cell
I extend my sincere gratitude to all our corporate partners who have been recruiting the young and brilliant brains from our University. In almost last three decades since its inception, University has produced more than 20,000 bright professionals currently working in top organizations in India as well as abroad.
Due to having industry experience of more than 14 years, I am well aware that for meeting the time bound targets in qualitative manner, Industries require students having excellent learning capacity,sharp aptitude, conceptual clarity of subjects, creative mindset, effective communication and exposure to new technologies. I feel proud to say that excellent infrastructure, well-structured syllabi and highly learned faculty of this University collectively have led to creation of such students. Training & Placement cell of University is dedicated to play its role of bridge between industries and our students by holding a range of programs like Employability Skill Training, Campus Recruitment Training, Employability Assessment Tests, In-House Summer Training on latest technology topics, Industry Interaction Programs, Industrial Visits, Monthly Aptitude & Oratory Competitions and many more in addition to Placement and Internship Drives.
Here, we would like to thank all our regular recruiters for believing in us and our vision and hope to continue and consolidate the bond that we share. For our new recruiters, I hope that this website would serve as a forward. It would certainly explore GJUS&T and give an insight into how the university manages to produce a bevy of tech-savvy graduates & post-graduates year after the other.
We look forward to mark the beginning of another meaningful and long lasting relationship. On that note, I extend my warm and sincere welcome to all, to visit our beautiful Campus and participate in the recruitment drive at GJUS&T, Hisar.
To become world class Training & Placement Centre reflecting in top ranking of university on national as well as international level.
To prepare highly professional, employable, industry ready and socially responsible young buds from the university resulting in 100% placement of graduating students in private and public sectors or in higher studies from premier institutes or in Entrepreneurship.
Empower student rendezvous with their dream destination of disembarking in the mansions of technologies magnets.
Imparting career and personality development programs for the betterment of professional competence in students.
University-Industry interactions for providing training and placement services to students.
Developing intellectual capabilities of students to emerge as a leader in the profession by arranging MOCK interviews, aptitude test, group discussions and soft skill training.
Providing a podium to students where they can project, upgrade and rise themselves to the technological world.